Please refer to the reading scale. It can be found by clicking on the link below.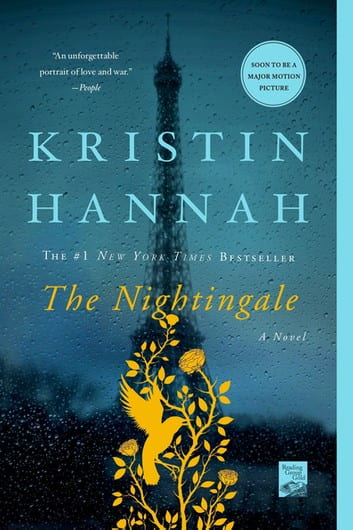 The Nightingale
A novel by Kristin Hannah
Pages 211/564 (+353 pages from October)
Rating: ★★★★★
As the Nazis take over France during World War Two: Vianne and Isabelle, two sisters who have drifted apart after their mother's death and father's departure, must fight to overcome the challenges of the War. Vianne lives in the peaceful village of Carriveau: she must adjust to life in the Nazi-occupied town once her husband leaves for military service, and a Nazi officer has billeted at her house. Vianne has a daughter, Sophie, and tries to stay under the radar to protect her daughter and survive. On the other hand, rebellious Isabelle seeks a purpose, and the fire within her refuses to burn out. Eventually, this leads Isabelle to join the Resistance and risk her life for the greater good. To sum it up, the heartbreaking insight provided in the novel is crucial in shaping how the reader views the sacrifices of the characters. Not only does it shed light on the resiliency of women throughout the war, but it captures family dynamics and romance allowing for a reader connection. Without any hesitation, this book is a five-star novel: full of suspense, detailed plot lines and dynamic characters. I was not able to put this book down: if you are anything like me, you will cry more than once while reading this book.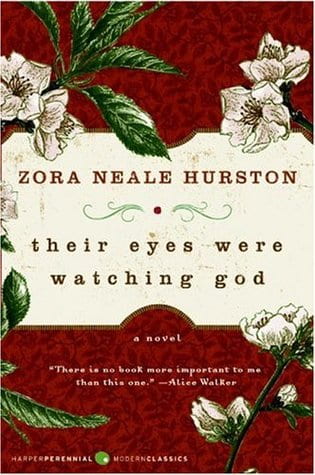 Their eyes were watching god
A novel by Zora Neale Hurston
Pages 219/219
Rating:★★★
Janie Crawford is an attractive woman who returns to Eatonville, Florida after a long long time. As the townspeople speculate over what happened to her husband Tea Cake, her friend Pheoby comes to ask about what happened. Janie elaborates on how her grandmother raised her but how her grandmother's first priority was to marry her off. Thus, she marries Janie off to a farmer named Logan Killicks. The story progresses showing the downsides of the marriage, leading Janie to run off with Joe Starks. Janie and her new husband travel to Eatonville where they become the Mayor and Ms. Mayor of the town, a power couple looked upon highly by the town folk. Even though Janie isn't passionate about the relationship as time goes on, she stays with Joe until he passes away. After Joe's passing, Janie encounters Tea Cake who she marries and has an automatic attraction towards. Even though their marriage encounters problems, they get through difficulties together. The book highlights Janie's progression as a woman and her stance on marriage, a taboo topic. I think the book was well-written but a difficult read for sure. I enjoyed the dialogue quite a bit but I felt like sometimes, aspects of the subplot were lingering on and on. However, I definitely think it is a book worth reading because it highlights evident character development and allows an individual to sharpen their reading skills.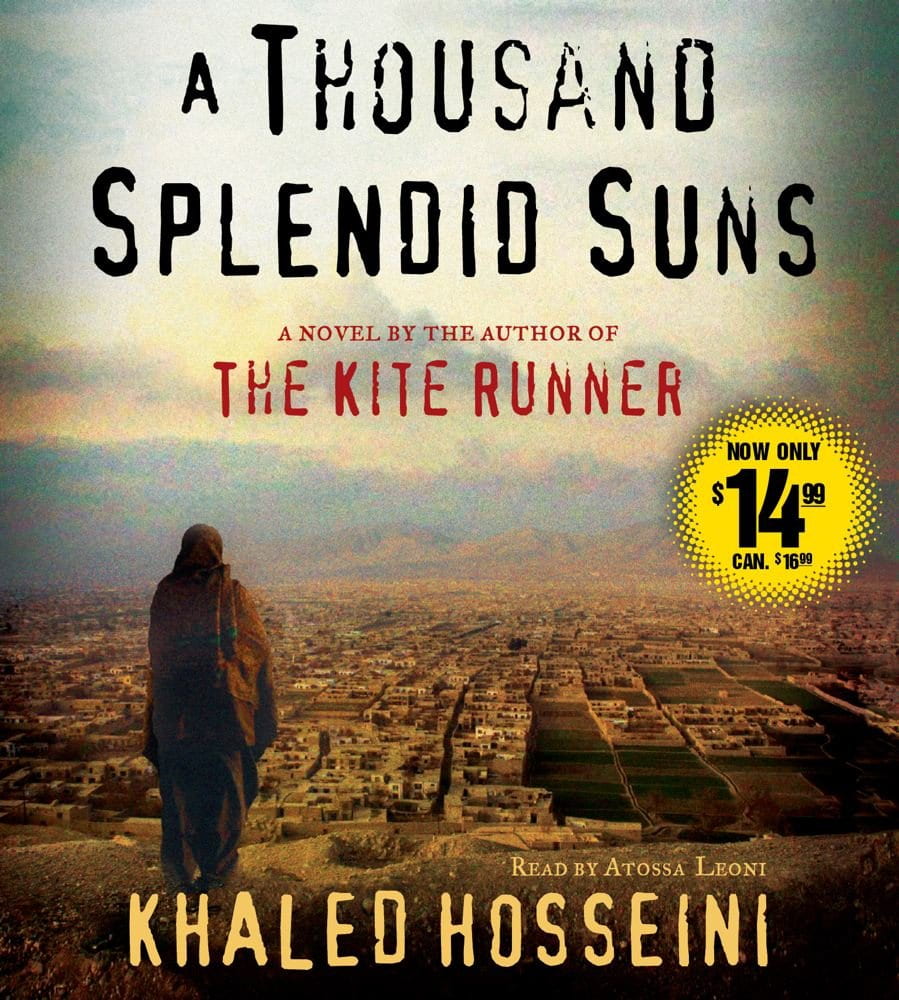 A Thousand Splendid Suns
A novel by Khaled Hosseini
Pages 415/415
Rating:★★★★
Could you imagine growing up in a war-torn country and losing your entire family? Sadly, this was experienced by Laila and Mariam, two girls in Afghanistan who became a support system to one another after they were both married to the same cruel man, Rasheed. The book has four parts: Mariam's life, Laila's life, their life together and one about Laila's life afterwards. The audience is first introduced to Mariam while she is living with her Nana in a small village on the outskirts of Herat. Mariam was conceived by accident and she spends her entire life thinking of herself as a mistake. Her father, Jalil, is a wealthy man with his own big family in Herat. He comes to visit Mariam once a week, and brings her gifts. Mariam wants to live with Jalil, but he turns her away and her mother has committed suicide. Instead of letting Mariam live with him, they marry her off to Rasheed, a man who is thirty years older. The audience is then introduced to Laila, who is a young girl living across the street from Mariam and Laila. As the war continues heavily, Laila's family decide to flee but a rocket destroys their house, leaving Laila with no family left. Laila has to fend for herself, letting herself be married to Rasheed. I found this book both captivating and emotional, it shed light on both the historic timeline of events and crucial societal stigmas. However, since I am not the type of individual who is okay with gruesome details, some parts of the book were difficult for me to get through. There are many heavy topics being discussed in the book but I think the structure of the book ties it together really well. It is definitely a book worth reading, even though it was difficult for me at some points.
A Book of Negros
A novel by Lawrence Hill
Pages 20 /511
Summary and Rating to be added to December/ January Reading Ladder (once I finish the book)
Total Pages This Month:
Pages Per Day: 865
pages divided by 25 days
This equals 34.6  pages per day
I am very proud of the reading I have accomplished thus far this month. For next month, I would like to maintain my consistency heading into quarantine. To accomplish this, I plan on finding books online or taking some books home before going into online learning. While reading this month, I would maintain focus and this would allow me to indulge into the book, accomplishing more pages and allowing me to actually enjoy the book. Next month, I plan on doing the exact same thing aiming for 35 pages per day.
Photo Links: